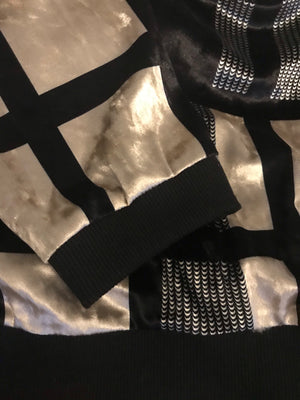 Men's Plaid Velvet Long Sleeve T-Shirt
This Men's Plaid Velvet long sleeve T-Shirt has been a hot trend on menswear catwalk this season. It's also shown as being a favourite for the upcoming season also.
We love the simplicity of the designs and the fabric. The focus is on both the pattern and the trend of using velvet and making it into a t-shirt trend with ribbed collar, cuffs and hem, suitable for all men.
The colours of this Men's Plaid Velvet T-Shirt are subtle enough to be worn in the day and also for a fun night out with the boys. This eye-catching fashion forward velvet t-shirt has a nice snug fit that complements and enhances the body of the wearer.
If you are confident, stylish and trendy, this Men's Plaid Velvet fitted T-Shirt would be a great addition to your wardrobe, they won't be available much longer, get yours now!
Summer Fashion
Men's Plaid Velvet long sleeve T-Shirt
Colour: Monotone
Fit: Semi
Approximate Length: 63cm
Material: Polyester and Cotton
Measurements:
Cheat 104cm
Length 68cm
Sleeve Length 63cm
Please allow 1-2cm discrepancy in measurements.