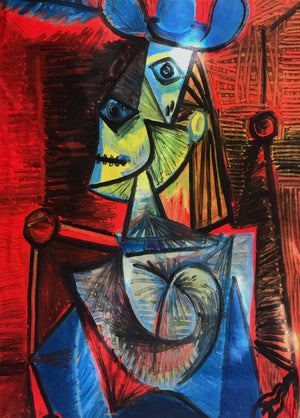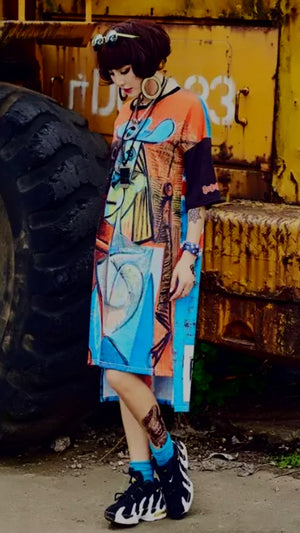 Picasso Inspired T-Shirt Dress
The design of this Picasso Inspired short sleeve mid calf t-shirt dress was taken from the Spanish painter. Printmaker and sculptor-Pablo Picasso.
This short sleeve, midi t-shirt dress will add a touch of artistic style to your overall look.
It's casual, easy to wear with a relaxed style and Minimal fuss.
It has a rubbed neckline with a slightly longer back. The dress is lightweight with 2 styles of print on the front and back with a slightly longer back.
You can't go wrong with this Picasso Inspired t-shirt midi dress. It's an essential wardrobe item.
Get yours today!
Measurements:
Chest- 116cm
Front Length- 94cm
Back Length- 105cm
One Size