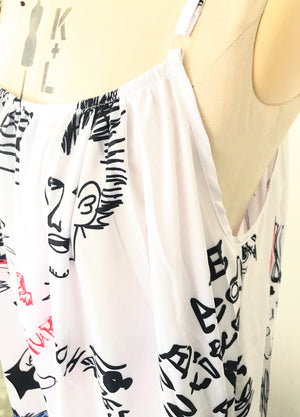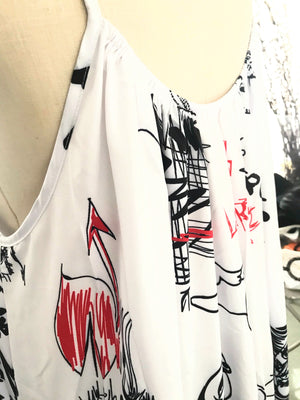 Graffiti Print Maxi Dress
This graffiti floor length flowing dress is perfect for the summer.
It's everything you want from a summer dress.
The lovely soft handle and flowing style gives great comfort to the wearer with its delicate spaghetti straps and deep side pockets.
The graffiti art is printed and playful.
Have fun today in this sexy flowing Maxi Graffiti Print Dress.
Slightly see-through and lightweight.
Measurements:
Chest is elasticated and will sit comfortably between a bust size of 36 inches - 44 inches
Length 150cm
Material: Polyester