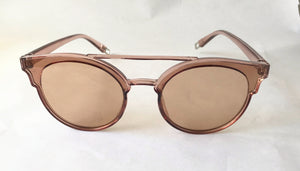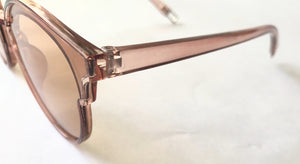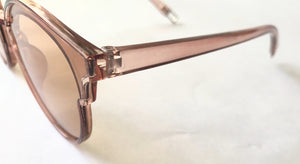 Transparent Champagne Cat Eye Sunglasses
Transparent Champagne coloured cat eye sunglasses have a modern feel with a classic twist.
Above the bridge is a nice design 2nd beam. Its simple in its detail but elegant enough to make it fashionably trendy.
They are lovely cat eye frames and very flattering to the wearer.
Colour- Champagne
Style - Cat Eye
Lens Optical- Anti-reflective
Lens Material- Polyurethane
Lense- UV400
Frame Height- 55mm
Frame Width- 151mm